QUINLY - FREE SHIPPING IN NORTH AMERICA
The ultimate starter kit for Quinly
The Ultimate Pi Starter Kit
The Quinly Pi Kit comes preloaded with our Quinly™ software. Wirelessly control your print queue, run jobs, and manage your desktop printer from your laptop, desktop, phone or tablet.

It's all you need for Quinly, transforming your printer into a continuous and automated device.

The Quinly PI Kit is for those who do not have the Raspberry Pi, are new to updating firmware, or simply those after a no-nonsense install for Quinly.
The kit comes preloaded with Quinly software, file storage, and wireless access. Set-up is a breeze.
Connect to Wi-Fi - and you are ready to go!

The fan system ensures your 2GB Raspberry Pi 4 operates at optimal performance levels.
The Pi enclosure protects your Pi from general wear and tear, jostles and bumps so your prints continue uninterrupted.
The printer and Quinly management software can be accessed wirelessly from any device on your network or remotely with the use of a VPN.
Setting up our Pi is as easy as 1, 2, 3.
What's in the Pi Kit for Quinly
Contains everything you need to connect your printer to Quinly
2GB Raspberry Pi 4 Model B

Raspberry Pi power supply

16GB micro SD card with Quinly software pre-loaded

Raspberry Pi enclosure, fan and fasteners

USB Mini to USB-A (connect RPi to printer)

USB Micro to USB-A (connect RPi to printer, 32bit)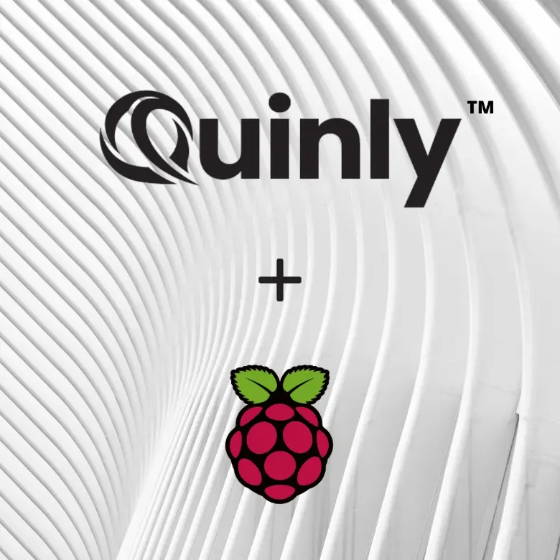 Your Ender 3 does not have the computing power to store an entire print queue (needed to schedule jobs), run Quinly software or connect wirelessly to your devices.
The 2GB Raspberry Pi 4 is a credit card-sized computer that not only runs Quinly, it stores files and allows you to run Quinly from any device on your network. With the addition of adding a VPN you can remotely access your printer.
This kit works in conjunction with Quinly.
Click to learn more about Quinly's automated and continuous printing capabilities.
Looking to Order Quinly in Bulk?
Please contact us! We provide discount pricing and improved shipping rates for bulk orders (over 5+ units).
SUBSCRIBE TO OUR NEWSLETTER
Receive our latest releases, offers, tips and more.